WELCOME 2 DOVECITY
DOVECITY is the Atlanta based Prince Family - You are invited to share experiences with FANS (FAMS) throughout Georgia. Our site offers a variety of experiences, such as Up To The Minute Entertainment News, and the DoveCity Guestbook. Visitors can send Musical Postcards from the Picture Post Office, and apply for Citizenship by signing our guestbook.
We've been out of commission for awhile, but now we're back. Please be patient with us as we update the site.

PLEASE SIGN OUR GUESTBOOK BELOW


We have lots of plans for the ATL. Be sure to bookmark our site and lookout for more information and surprises.

DoveCity - Making a Difference - Doin' The Work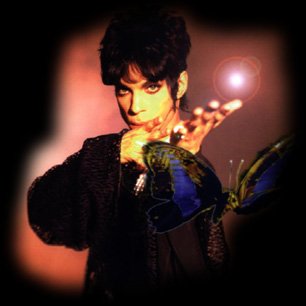 Newz on His Royal Badness
--So, now that the MUSICOLOGY Tour has ended, and the concerts in VEGAS have ended, what's next? PRINCE IN LONDON -LISTEN TO PRINCE MUSIC ONLINE AT WNPNY; New York's Fan Club now has a radio program totally dedicated to Prince's Music. Hear PRINCE Music from 9pm-12 midnight, Mondays and Wednesdays @ 12pm, 3pm, 6pm, 9pm EST. -

--Prince and the NPG performed its One Night Alone Tour in Europe and Japan, during 2002. Check out the CD Box Set, available in Music Stores NOW.

--What happened to the NPGMC Website launched in 2003? The site is down indefinitely. Seems as though there's controversy about who owns rights to the site.
--Will there ever be a CELEBRATION Gathering again? Unfortunately, there hasn't been a weeklong birthday party for his badness since 2002. For recaps of past Celebration Events, visit our Celebration Page. Stay tuned for upcoming events.

FOR MORE PRINCELY UPDATES,
JOIN DOVECITY'S MAILING LIST

Email us at - dovecityatlanta@hotmail.com


We're Not Just Another Fan Club

Let's take our Fan Club to another level; and let all benefit from our coming together. DoveCity members participate in Charity activities throughout the year. We accept donations of non-perishible food and clothing for single parents in Georgia. Your thoughts and suggestions are welcome.

Lets show much Luv4-1another.


PICS PICS PICS PICS
Click on our Logo below to view pictures from DoveCity and Prince Related Events. See pics from our Premier Event at The Paradox Club in Buckhead, and from Celebration 2001 in Minneapolis.
Read All About It - Entertainment News
--As reported in the Atlanta Journal-Constitution:
By: SONIA MURRAY, Staff
September 21st 2003
Andre "Andre3000" Benjamin was reportedly scheduled to interview Prince for Oneworld magazine, the urban culture magazine published by Russell Simmons. Revving Benjamin up at the moment is an interview he's scheduled to do with Prince, an idol he's never met, for Oneworld magazine.

--The Lil' Angel Bunny Foundation is pleased to announce the "1st Annual Family Jamm!" benefit concert, taking place on Saturday, December 13, 2003 at the Great Western Forum in Los Angeles, CA, featuring many of the bands that defined the "Minneapolis Sound" in the 1980s. Stay tuned as we will announce the exclusive VIP pre-sale for the event this week! There will also be limited VIP tickets on sale that include, meet and greet, a signed gift from all artists, backstage pass, post party in the Forum Club, pictures with some of the artists and front row seats.

For more information check out

http://www.lilangelbunny.com/familyjamm.html


Go To CDNow.com logo below for more fansites and music from Prince
Last Updated May 14, 2007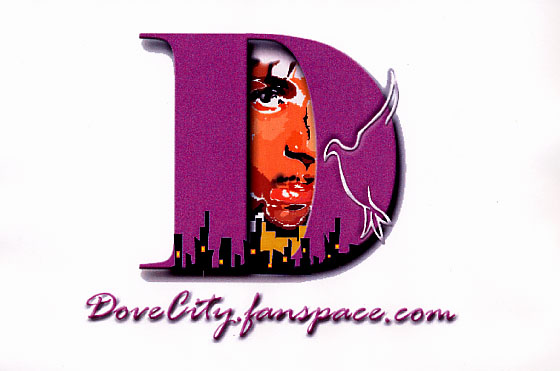 DoveCity founded in February 2001

Listed on the Links pages of
RollingStone.com
AccessAtlanta.com
NewPowerNetwork.com
Prince.org
Fansites.com
Princefams.com
CDNow.com